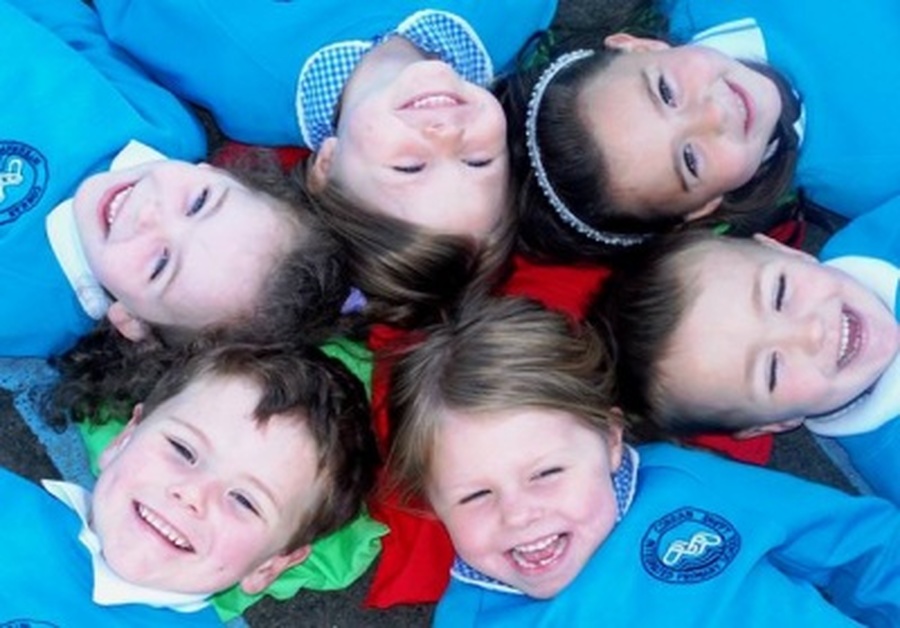 We are a co-educational, integrated primary school. Although our school has a Christian ethos, we welcome children from all religious traditions as well as those who have no specific religious beliefs.
Our learning and teaching approach is very much child-centred from our nursery unit right through to Primary 7. We also aim to create and maintain an atmosphere of inclusion, respect, sharing and openness throughout the school. We value all our pupils as individuals and respect their right to be different and to excel in different ways. We treat each child fairly regardless of gender, class, colour or religion.
Parental involvement is also a key aspect of our school life. As a grant maintained integrated school, we receive our funding directly from the Department of Education but unlike other schools, our integrated status ensures that the school is completely managed by a Board of Governors made up predominantly of parents. Every parent is also a member of our very active Parents' Council which meets on a regular basis, providing parents with a forum for discussion on many important school issues.
Ten Good Reasons Why You Should Send Your Child To Corran Integrated Primary School and Nursery Unit
Corran provides a stimulating, secure and happy learning environment.

The school values the support and roles the parents provide.

The school provides a Pupil Council which allows the children's opinions and ideas to be heard and addressed.

Northern Ireland Curriculum subjects are taught effectively.

The different beliefs, values and attitudes of the children are celebrated and each child is encouraged to feel special.

Learning support is provided for those children with specific needs.

Detailed assessment records are provided for each child, highlighting strengths and areas for development.

Corran has a warm welcome for all visitors, staff, children and parents involved within the school.

The school provides a clubs afternoon with a focus on arts, music, sport and the world around us.

Regular opportunities are provided for children to engage in cross-curricular learning tasks with an emphasis on numeracy and literacy.